Where once stood a chapel...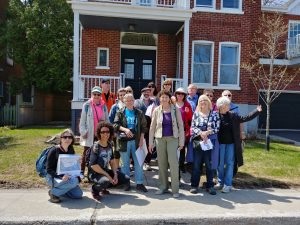 Introduction
Jane's Walks are named after Jane Jacobs, an American urban activist who lived both in New York and in Toronto. Her most influential book is The Death and Life of Great American Cities, published in 1961, in which she argued that urban renewal did not respect the needs of urban dwellers. In 2007, in recognition of her work and contribution, Torontonians organized the first neighborhood walk. Since then, Jane's Walks have been held annually and have expanded to over 134 cities across 6 continents. They are held on the weekend of her birthday, the first weekend in May. Participating in a Jane's Walk is a great way to get to know the communities we live in.
This weekend's Jane's Walk focuses on the area in between St. Patrick's Square and the Côte Saint-Luc Shopping Centre from Côte Saint-Luc Road to the railway tracks. It was organized by Dida Berku, Councillor in Côte Saint-Luc, Janine West, Côte Saint-Luc Public Library Director, and Norm Spatz, educational consultant.
Disclaimer: We are not professional historians. We are amateurs who are passionate about reconstructing some of the history of CSL and sharing it with residents and whoever else has an interest.
Table of Contents
Historical Context: Foundation of Montreal and Côte Saint-Luc
Stop 1: Saint-Patrick's Square (Sulpician chapel, Léger Store)
Stop 2: Béland Park (Maxime Saint-Germain, Lot 86, and councillors)
Stop 3:Rosedale Avenue and CP Tracks
Stop 4: Martin Foley Park
Stop 5: Westbourne Street, Andrea Homes and Décarie Lands
Stop 6: Silverson Park and Saint-Pierre River
Stop 7: Cote Saint-Luc Road and CSL Shopping Center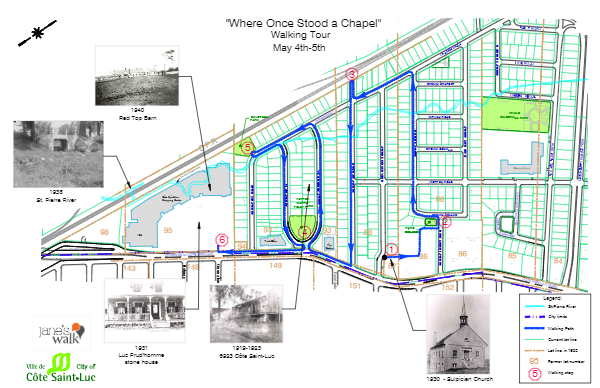 In 1641, some fifty French settlers led by Paul de Chomedey de Maisonneuve set sail for New France. Recruited on behalf of the Société de Notre-Dame who were granted ownership of the island of Montreal, they hoped to convert the native population and create a model colony. They landed in 1642 and there founded Ville-Marie. Two important first colonists included Jean dit le Houx Decary in 1642 and Louis Prud'homme, who arrived in 1643.
The first grants of land were made in 1650 by governor Maisonneuve to Jean Decary Le Houx, Jean Leduc, Louis Prud'homme, and Martin Hurtubise, and nine others as a reward for their service. These plots of land were located in St. Henri, west of Atwater, outside the city walls of Ville-Marie in what was called Côte Saint-Joseph. More grants followed further west in the area that became known as Côteau Saint-Pierre and grants were supplemented by purchases. The settlers cleared the land, built homesteads and began farming. Côteau Saint-Pierre was a large area and included present day Westmount, Notre-Dame-de-Grâce, Côte Saint-Luc, Montréal-West, and Ville Saint-Pierre.
These early families, particularly the Décarie and Prud'homme families, became successful landowners and farmers, fostering many descendants active not only in farming, but in public service. These families were also very important to the early development of Côte Saint-Luc as their descendants moved further west.
In 1663, La Société de Notre-Dame de Montréal, was dissolved and the administration of the island of Montréal was handed over to the Sieurs du Séminaire de Saint-Sulpice. The Sulpicians subdivided the island into côtes or quartiers, a system of concessions made up of land lots measuring on average about 34-51 acres, establishing the basis of the cadastral system for the island. They were also responsible for the religious life of the settlers as well as recording the names of families.
In 1687, a land grant was made to Pierre Hurtubise (son of Martin Hurtubise) in what is present-day Côte Saint-Luc. He was the first to receive land in the area. The land was mainly forest and prairie, offering both fertile soil and good hunting grounds. During the 1700s, other descendants of the founding fathers received lands in Côte Saint-Luc. Early farmers included the Prud'hommes, the Decarys, the Gougeons, the Poiriers, the Leducs, and the Lemieuxs. By 1816, there were just over 200 people living in Côte Saint-Luc (compared to 177 in Coteau St. Pierre).
The late second half of the 19th century was a period of rapid growth and change, particularly in the NDG sector of Côteau St. Pierre. First the village of Côte Saint-Antoine (Westmount), then Ville Saint-Pierre and Montreal-West all seceded from Côteau Saint-Pierre. Côte Saint-Luc finally seceded in 1903 and became its own independent village with its first mayor being Luc Prud'homme. Hampstead became its own town in 1914. The steady shrinkage of NDG's boundaries was due to the unwillingness of local farmers to subsidize the servicing of building-lots in terms of water, sewers and lighting.
Throughout the first half of the 20th century, Côte Saint-Luc remained very agricultural in nature. In 1921, there were still only approximately 500 people living in the area. In the early 1940s, it was under 800. The only streets were Côte Saint-Luc Road, Westminster, Wolseley, Hudson, Smart, Rosedale, Randall, Borden, and MacDonald. It wasn't until after the war that Côte Saint-Luc experienced a population boom. Developers bought up many of the farms, subdivided the land, and began building homes attracting many young families to the area, particularly those who were English speaking and those who were Protestant or Jewish. In 1951, the population reached 1,000 and the city became a town. By 1958, the town became a city, reaching the required 10,000 inhabitants. By 1961, there were over 13,000 inhabitants. The small predominantly French speaking Catholic farming community that had changed little in 200 years began to disappear.
Our walk begins at St. Patrick's Square, at 6767 Côte Saint-Luc Road, the former site of the Chapelle de la Côte Saint-Luc. In 1845, the people of Côte Saint-Luc decided to ask the Sulpicians for their own chapel. The early settlers of Côteau Saint-Pierre were required to travel to the Notre-Dame Church in Ville-Marie in order to receive religious services, a great distance to travel. The first mass was set in the Côte Saint-Luc Chapel in 1848 and every year a benediction of the cultivator's seed was held there.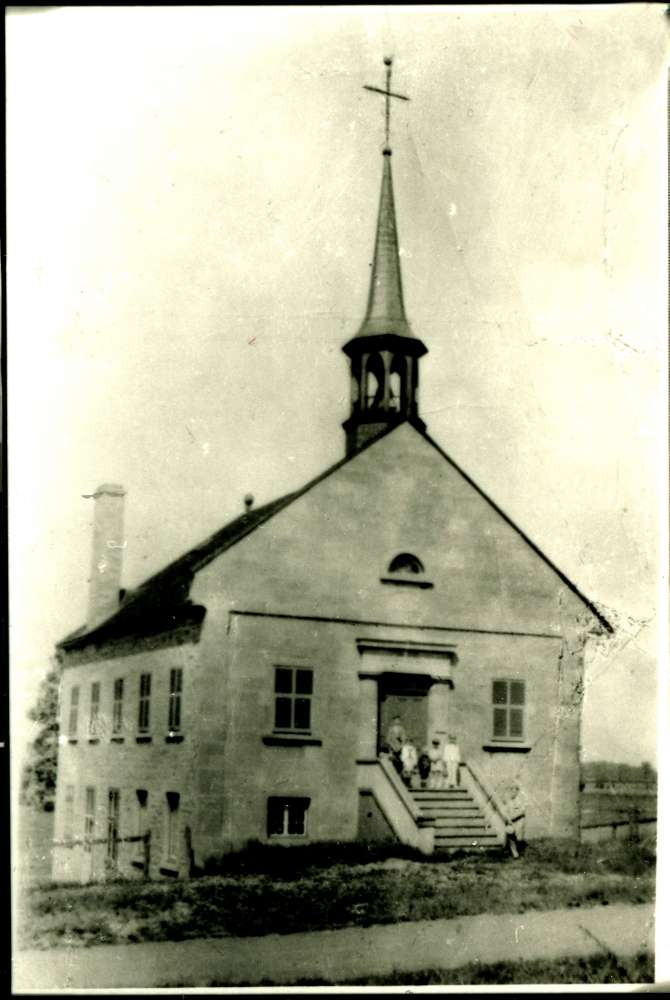 In the next few years, other chapels and churches would be built by the Sulpicians in the surrounding area. In 1853, L'Eglise Notre-Dame-de-Toutes-Grâces was completed in present day NDG. In 1867, the Sulpicians turned over the NDG parish to the secular clergy which included all the smaller chapels such as the one in Côte Saint-Luc. Many regretted the departure of the Sulpicians, so much so that they presented a petition for their return in 1880. The first signature on the petition was that of Eustache Prud'Homme, Mayor of NDG and Warden of Côte Saint-Luc. The petition elicited little response and the secular clergy continued to administer the parish of Notre-Dame-de-Grâce, as well as that of Côte Saint-Luc, until September 01, 1901, when the Dominicans took over the chapel clergy and the spiritual needs of the area became the responsibility of the Dominican Fathers at Notre-Dame-de-Grâce Church. Until the turn of the century, the building served as a church, as well as a school. When the Village of Côte Saint-Luc was formed in 1903, the chapel also served as a place for Council to meet.
In 1927, Joseph Raoul Henri Léger bought the old stone Sulpician chapel. Henri Léger, as he was known, had worked for the Sulpicians for forty-four years and was a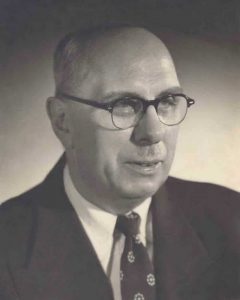 general manager of the grand Seminaire de Montreal on Sherbrooke near Atwater. At the time of purchase, the chapel was extremely run down. He thought it was abandoned, but there was actually the Goyer family living there, having adopted the deserted building as their own. Léger and his family moved in only in 1928 because there was no furnace. Mrs. Léger notes: "I was amazed to find the basement floor with three layers of wood and also to find the walls more than two and a half feet thick." The interior of the church was fitted with exquisite wood imported from Columbia. She also recalled that the church had a seating capacity of 75 people.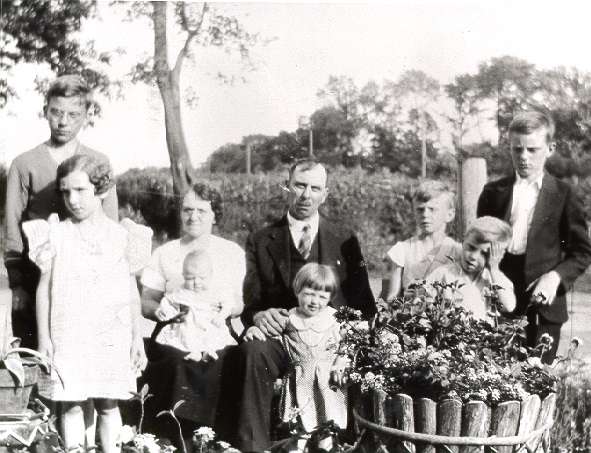 Mr. Léger served as city councillor from 1939-1942. A jack-of-all-trades, Mr. Léger had also worked as an insurance salesman, a carpenter, an electrician, a plumber, a builder. He served on the Côte Saint-Luc School Commission from 1935-1959, and was president from 1952-1959. During this time, he was instrumental in the building of École Côte Saint-Luc on Côte Saint-Luc Road near Sunnybrooke. He was also one of the founders of St. Richard's Parish. Henri Léger was a family-conscious and religious man whose generosity was legendary in Côte Saint-Luc. He was cousin to His Eminence Cardinal Paul-Émile Léger (1904-1991).
Mr. Léger added 4 apartments at the back of the building which later on, his adult children occupied with their spouses. It was determined that still more living space was needed, so Mr. Léger built another home on King Edward attached to the back of the apartments. In the backyard, Mrs. Léger kept a vegetable garden as well as a cow and several chickens, whose daily fresh eggs she sold. A garage was built on the side of the building to house the family car and the local doctor's two horses.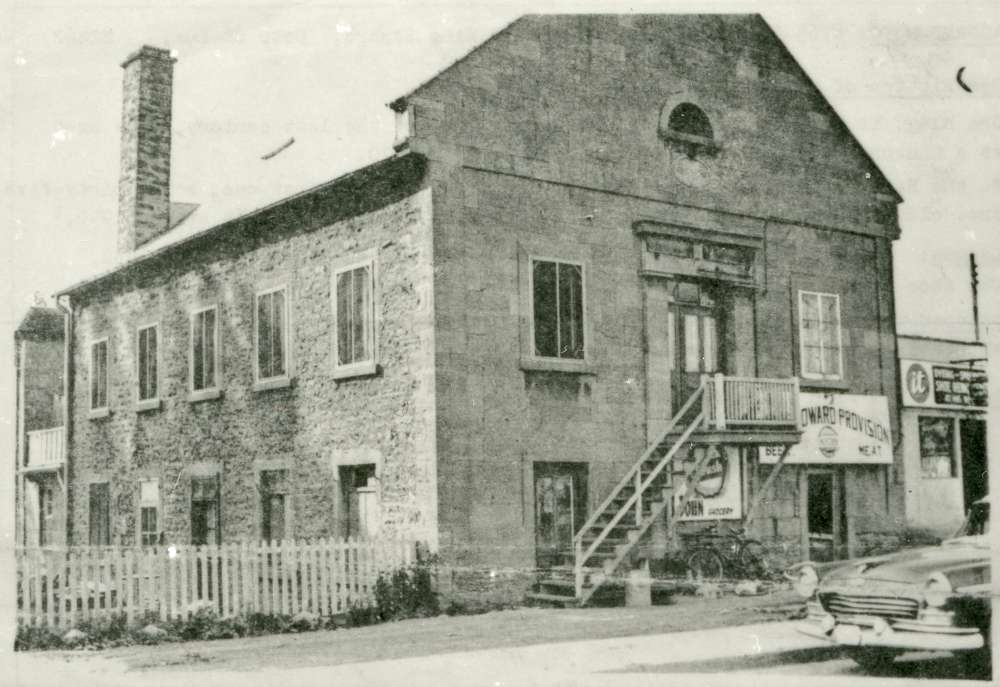 In the early 1930s, Mrs. Léger opened a general grocery store and post office on the first floor – and right outside stood Côte Saint-Luc's first and only two gas pumps. The store was famous for its large candy department and it held the village's only snack bar where people would gather after church. It became a popular meeting place for playing cards, discussing business, waiting for election results, etc.
In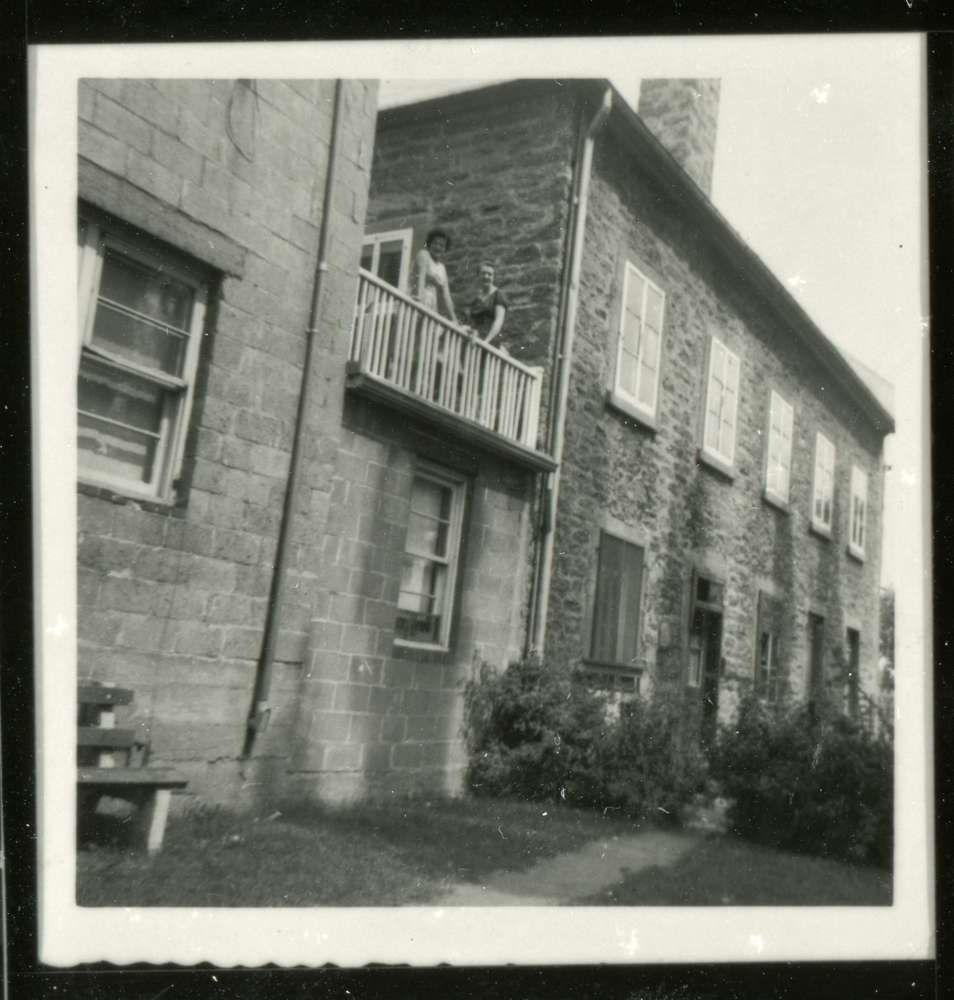 approximately 1943, the store was rented out to a relative, Armand Roy, who ran a restaurant called Armand Restaurant for several years. It was then sold Mr. Papineau, who ran it for a few years before it was bought by Johnny Palladini in 1955 who ran King Edward Provisions for 8.5 years. In the beginning, he ran a small snack bar/restaurant which included two pinball and two slot machines. These machines were subsequently removed at the insistence of Côte Saint-Luc City Council and the City of Montreal. In late 1950s, Mr. Palladini was able to acquire Côte Saint-Luc's first beer license, and the snack bar became a grocery store with a large candy department. With the exception of Galardo's, Mr. Palladini had the only store in Côte Saint-Luc.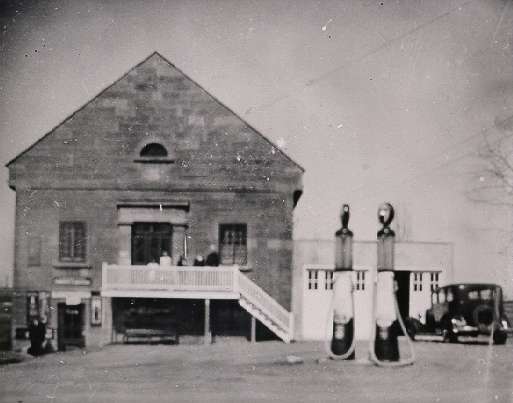 In the late 1950s, the garage which Mr. Leger had built for his car was remodeled to house two more businesses, Côte Saint-Luc Plumbing, owned by Marcel Roy, Mr. Léger's son-in-law, and a shoe repair store, owned by Johnny Pace. In 1957, the same year it opened, the shoe repair shop was sold to Antonio Pulice, who stayed in that location until 1963, when he moved across the street on Côte Saint-Luc Road. Mr. Léger sold the building in 1964 to Les Habitations Levesque Inc. Not too long after, the building was resold and the tenants were all forced to vacate. Mr. Palladini was the last to move in October 1964 and the building was torn down two weeks later.
On Wednesday, August 24, 1977, about 13 years after the chapel building was torn down, the Saint Patrick's Development Foundation, a non-profit housing corporation sponsored by the Saint Patrick's Society of Montreal, launched the construction of a new senior citizen's housing project at 6755 Côte Saint-Luc Road, on the same land where once stood the chapel, Léger Family home, Armand Restaurant, and King Edward Provisions. The 252 unit project was funded by the Central Mortgage and Housing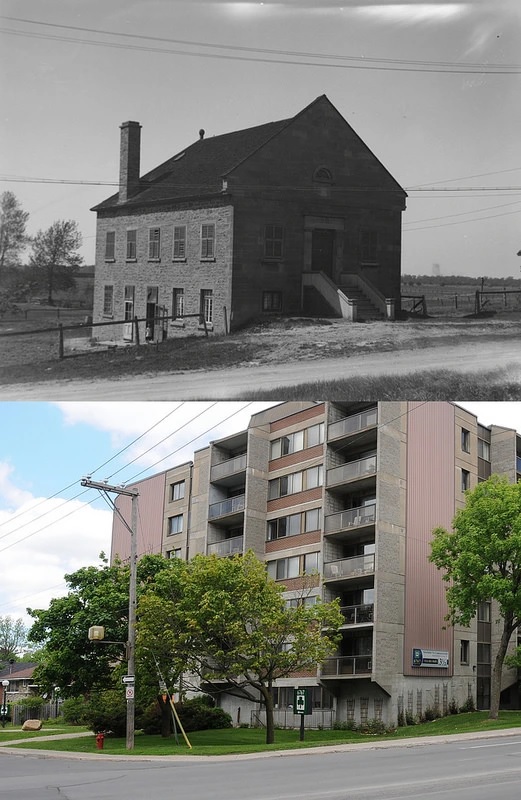 Corporation (CMHC).
The land was purchased by the CMHC and is being leased to the Saint Patrick's Development Foundation under the Federal Government Land Purchase and Leaseback Program. The mortgage loan of appr. $6 million was provided under the Non-Profit Housing Assistance section of the National Housing Act. The loan was at an annual rate of 10% for a term of 50 years. The building was designed by Joseph Dunne in association with William J. Rosenberg. It contains 18 bachelor suites, 210 one-bedroom apartments, and 24 two-bedroom apartments. It also provides limited parking facilities and limited commercial space to meet the needs of the tenants (Suburban, Wednesday August 24, 1977).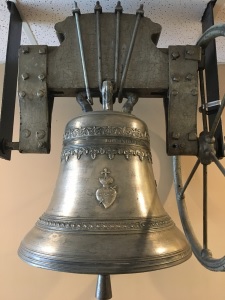 The building was completed in 1979. Prime Minister Pierre-Elliott Trudeau officially opened the square on March 10, 1979 at a grand reception. Today, the St. Patrick Square Seniors Recreation Association organizes many enthusiastically attended special events, outings, and dinners in addition to the weekly and monthly activities. (Saint Patrick's Square).
In the lobby of Saint-Patrick's Square is housed the famous bell, which was originally bought for the Sulpician chapel by Mr. Luc Prud'homme, the first Mayor of Côte Saint-Luc. From the church, the bell was moved to École Pie XI, a French Catholic school located at the corner of Westminster and Côte Saint-Luc road (old address was 674 Westminster), which is at the present site of B'nai B'rith (8000 Côte Saint-Luc road). When the school was being remodelled to house the City Hall (which moved there in October 1964), the bell was presented to Father Chamberland of St. Richard's parish. From St. Richards, the bell was moved to the basement of Saint-Patrick's Square. It now hangs proudly in its lobby, in honour of the site where the Sulpician chapel once stood.
Lot 86 and Maxime St. Germain
Standing in Béland Park, we are located on cadastral lot 86, which was the original farmland of the St. Germain family. The St. Germain family also had roots in early Montreal. Michel St. Germain was recorded by the Sulpicians as being one of the early farmers living in Côte Saint-Luc in 1818. Maxime St. Germain was recorded in the Montreal Cadastral Plan of 1872 as having owned this property which goes back as far as the CPR yards. He is not listed in the Côte Saint-Luc census data of the late 1800s, nor in the city directories. However, there is a Maxime St. Germain in the directories and census of Côte Saint-Antoine, which is current day Westmount. Their house would have been on the corner of Lansdowne and Côte Saint-Antoine. There exists many old photos of this house which was demolished after the turn of the century. The house was built by Louis St. Germain and his wife Cecile Prud'homme in the 1700s.
As did many of the early founders of the 1700s, the St. Germain family probably purchased or were granted additional concessions as their original farms prospered. They would not necessarily live on the land, but they would lease it. There is evidence that Maxime St. Germain leased his land in Côte Saint-Luc in the 1860s up until he died in 1894.
Maxime St. Germain's father was Joseph and his mother was Angelique Lemieux. He was married to Lumina Poirier in 1885. He died in 1894. He had five brothers: Joseph, Louis, Alphonse, Augustin, and Antoine. His great-grandfather was Louis St. Germain, who had a brother named Michel, which would have been the one who was living in Côte Saint-Luc in 1818.
Béland Park
In 1953, Mrs. F.W. Turner, Secretary of the Mother's Committee of the Côte Saint-Luc Gardens Tenants Association, reported that from 250 to 300 children in their district had no playgrounds and asked permission for her Association to use the end of Montgomery Avenue for this purpose. She stated that their organization would provide playground equipment and supervisors for the project. Hence, Béland Park was founded.
Béland Road
This road was named after Jean Béland, who was a councillor in CSL between 1950 and 1951. In 1954, he ran for mayor against J. Adalbert Paris and lost. In 1964, Jean Béland was Chairman of the Catholic School Board and an ongoing member and President of Côte Saint-Luc School Board. Jean Béland was an engineer and secretary / treasurer of Ben Béland inc. in Ville Saint-Laurent. The first home constructed on Béland Road was in 1954.
Conklin Road
This road is named after H.E. Conklin, who was a councillor in Côte Saint-Luc from 1953-1957. Conklin was a member of de Côte Saint-Luc Civic and Recreational Association formed in 1946, whose goal was to build a better connection between the municipal council and the citizens of Côte Saint-Luc. He was secretary of the Citizen's association of Côte Saint-Luc. He succeeded Mr. Walter Silverson as councillor on seat 2 in 1953. He was reelected by acclamation in 1956 (La Presse, May 8, 1956). The first home constructed on this road was in 1954.
Kirwan Road
This road is named after Edward J. Kirwan, who was a councillor in Côte Saint-Luc from 1923-1938, from 1944-1955, and again from 1959-1974. Edward J. Kirwan was born in 1893. He was a resident of Côte Saint-Luc since 1923 and settled down on Wolseley avenue with his wife Micky. In the 1930's he moved to 8037 Côte Saint-Luc Road, a house which is still owned by his family. He is often referred to as one of the "founding fathers" of Côte Saint-Luc. He served the city for over 50 years and has seen the city grow from a rural village to a thriving municipality.
He began his career working in a bank. From there he moved to secretary, and then to superintendent in the Montreal Water Works. After World War 1, he organized his own trucking business. He started with one truck, but the business started to grow rapidly, and in 1959 he had 18 trucks and a staff of 28. Kirwan received his primary and secondary education at College Notre-Dame, being acquainted with Maurice Duplessis, the former premier of Quebec. He and Gerard Cloutier founded the Côte Saint-Luc Police Force during the early 1930s. Mayors he served under include Pierre Lemieux, Fred Lamont, Donald Fletcher, Jack Fyon, Adalbert Paris and finally Samuel Moskovitch.
Kirwan worked hard for the city's parks and recreation department and became known as "Mr. Recreation." He was extremely involved in fostering sports by sponsoring teams within the community. He passed away in 1980, at the age of 88. Kirwan Park, previously Wentworth Park which is the oldest park in Côte Saint-Luc, was named after him in 1976. The City of Côte Saint-Luc awards the Edward J. Kirwan Award, which honours the Volunteer of the Year for exceptional contribution to the community Parks and Recreation programs. The first home constructed on Kirwan road was in 1955.
Baily Road
This road is named after Francis Warren Baily, who was a councillor in Côte Saint-Luc from 1954-1960. Francis Baily was Chief Accountant of General Motors Company (G.M.C.) of Montreal, being well-known in the trucking industry. Mr. Baily joined the McLaughlin Motor Car Company in 1928. He was then assigned to the General Motors Truck Division in 1934. He retired in 1966 after 38 years with General Motors.
The previous name of the road was Regent road, the date of its name change being on July 21, 1954. The first home constructed was in 1956.
The Canadian Pacific Railway
Between 1881 and 1886, the federal government granted the Canadian Pacific Railway $25M and 25M acres of land to build a railway across Canada. Part of the railway extended through the west and south ends of Côte Saint-Luc territory. In 1886, the CPR tracks were laid in the area enclaving Côte Saint-Luc. Côte St. Luc once had a train depot at the former Rosedale Avenue railway crossing near present day Baily Road called the Old St. Luc or St. Luc Junction Station. CPR's Lakeshore commuter train (now the Vaudreuil-Hudson line) stopped at St. Luc Junction before the advent of Windsor Street Station in 1889.
In 1950, David Lord, who owned 130 lots north of the tracks requested that a crossing be built at Westbourne, which was denied. In 1953, The Town of Côte St. Luc asked that the Canadian Pacific Railway Co. to establish a flag station at Côte Saint-Luc Junction at Rosedale Avenue, which requires that the trains stop only when signaled to do so. This crossing would have been considered as an alternative to the crossing at Cavendish. However, it was rejected due to increased traffic considerations in a heavily residential neighbourhood.
Its Beginnings
In July 1950, the St. Luc Yard officially opened and replaced Outremont and Hochelaga yards as Canadian Pacific's principal Montreal freight terminal. Considered to be one of North America's most modern freight terminals at the time, the almost 700-acre yard had taken two and a half years to build at a cost of $12 million. With more than 120 kilometers of track, the sprawling terminal consisted of a fifteen-track receiving yard with a capacity to handle 1,151 cars, a 40-track, 1,550-car capacity classification yard, which featured Canada's first gravity-fed hump retarder, and an eight-track departure yard to accommodate 220 cars. In addition, the yard had nine storage tracks, a 300-car repair yard, four-tracks to hold 65 cabooses, and two 20-car icing tracks.
The roundhouse
St. Luc Yard also boasted a 37-tall roundhouse also known as the steam shop, for the company's steam locomotive fleet. The roundhouse had full steaming facilities, which permitted a steam locomotive to drop its fire and operate with a charge of live steam from the nearby power plant. It also featured a cinder disposal plant, a sanding station, and a three-track 400-ton capacity coal chute. However, in a sign of the significant changes to come, ten of the stalls were dedicated to the servicing of the fast-growing fleet of modern diesel powered locomotives.
The Diesel Shop
In the 1950's the new president-to-be, Norris R. "Buck" Crump, ushered in a new era of diesel power for the Canadian Pacific Railway. And so the St. Luc Diesel Shop began. In 1953, the first of three major construction phases began to build the St. Luc Diesel Shop. In 1955, the first three run through tracks were finished ready to service the growing fleet of diesel. These facilities incorporated advanced designs and new technology that included run through service bays where locomotives requiring servicing entered from the east end of the shop and fully serviced locomotives exited to the west. The heating system, critical in our cold winters, used large blowers to force the steam heated air through heating ducts built into the floor of the Diesel Shop. This not only kept the shop warm but also cold damp cement floors were a thing of the past.
Ecological Considerations
Ever financially and ecology minded, St. Luc Diesel Shop was a pioneer in the recovery of gray waste water and used engine oil. The spent liquids were pumped to separate treatment areas where the gray water was treated before being put into the sewage system, a safe practice still in place today. The oil was cleaned, put into storage tanks and was originally burned in the large boilers at the Power House. Now, the oil is sold to a specialized recycling company.
Since its beginnings, the St. Luc Diesel Shop has played an important role in the development of the railway's diesel program. In 1956, two more identical run-through service bays were added as part of the second phase of construction.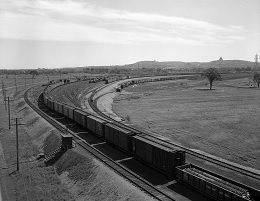 Today, 50,000 gallons of diesel fuel and 200 gallons of lube oil are used per day to top up the locomotives that pass through the shop. Many items, such as drinking water, first aid kits, flare kits, 2 fire extinguishers, that each locomotive must carry, are also verified and replaced as necessary.
Every 90 days, locomotive inspections include changing the fuel, oil, and air filters. The brake shoes are checked every shopping, whether it is a "Pit Stop", a regular 90 day, or a 180 day Inspection. During the annual inspection, the entire locomotive is closely examined on all its components for wear.
Over the years there have been a vast assortment of diesel locomotives from the earliest locomotives built in 1943 to the present day. This has included ALCO switchers, 4 and 6 axle MLW's, GM's, and now GE locomotives. There have been a few special locomotives in the mix such as 8921, 4711, and 4744. The shop personnel have adapted and learned how to service the many different types of leased locomotives which have been maintained at the diesel shop. At present, the St. Luc Diesel Shop maintains 209 locomotives for Canadian Pacific Railway. Also maintained are 16 locomotives and 104 cars that are used in Montreal's Agence Metropolitaine de Transport (AMT) commuter service.
Planning Considerations
The Saint-Luc Yards occupy about one-third of the territory of CSL. In the 2016 mayoralty campaign, the possibility of negotiating with CP to move the yards probably off-island was an issue. Initial discussions with CP, however, proved fruitless. The yards will probably be a fact of life in CSL for years to come and a source of pride to those who work there often attracting multiple generations within the same family.
Rosedale Avenue
Rosedale is one of Côte Saint-Luc's oldest streets, as one can see from the age of many of its homes. A house owned by Louis Veyret was located on the other side of the tracks and this road provided access to it. According to a 1940's aerial map, the street also provided access to the train depot which was at the very top of the street. In 1910, the street on the NDG side was given its name by the City of Montreal. Early residents of the street include the Newbury's, the Riels, the Lunns, the Veyrets. As a matter of fact, the daughter of Louis Veyret, Francoise, married the station master of the train depot.
The station master would be responsible for the train depot and children often used to watch the trains go by. Train engineers and the station master used to exchange messages via a large loop which held the message. The engineer would scoop the loop up from the station master, remove the message, and throw the loop back down near the tracks. Children loved to retrieve the loop and sometimes were given the opportunity to hold it while the train engineer went by.
The first home on Rosedale was constructed in 1920. The old civic address was 56 Rosedale. It was built by James Newbury, who was employed at Northern Electric. Grace from St. Patrick's Square remembers visiting the Newbury's as a girl. Sometime in the 1940s or early 1950s, the number of the house was changed to 5540 Rosedale.
5542, which is no longer standing, was built beside the Newbury's sometime between 1935 and 1940. It was owned by William E. Lunn, who was living there with his wife until 1953.
In 1935, there were 3 homes: 56 (Newbury), 80 (Riel), and an unnumbered home (Veyret). The Veyret home was on the other side of the tracks. In 1940, there were 4 homes: 56 (Newbury), 58(Lunn), unnumbered (Riel), and unnumbered(Veyret). By 1953, there were 10 houses. By then, the numbers had changed to 4 digits.
Martin Foley and St. Richards Church
Martin Foley Park is named after Father Martin Foley, who was the second pastor of St. Richard's Parish. He served from 1969-1990.
The history of the St. Richard's Parish is an interesting one. After the Sulpician chapel was sold in 1927, many Catholics living in Côte Saint-Luc went to Sunday Mass at the Pius XI School on Westminster. However, when the population exploded in the 1950s, Pius XI became overflowing on Sundays.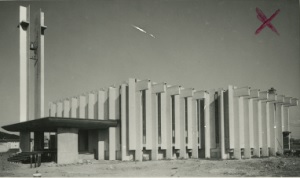 Numbers were therefore considered sufficient enough to form their own parish. Concerned individuals held meetings in private homes in an effort to formalize an approach to the Archdiocese towards this end. The petition presented was ultimately successful and on February 4th, 1959, Cardinal Paul-Émile Léger issued a decree founding the Parish of Saint-Richard. This was followed on February 10th, 1959, by a letter from the Cardinal appointing Father Joseph Chamberland as parish priest.
In 1962, property was acquired and the plans for the parish were drawn up. By June 1963, the work was completed and the first mass was held on June 13, 1963. In 1969, Father Chamberland was transfered to the St. Sixte Parish in St. Laurent and the Redemptorist fathers were invited to take over the administration.
Father Foley was born June 15, 1918. He was a redemptorist ordained on June 21, 1942. He ran the church for 21 years and retired in 1990. He died March 3, 1995. The park was dedicated to him on June 18, 1997.
Decary Family (Lot 93)
In the 1870s, this land (cadastral lot 93) belonged to Desiré Decary, who was a direct descendant of Jean dit le Houx Décarie, who came to Montreal from France in 1643 and is considered one of the early founding fathers. In 1650, he was granted a large plot of land from de Maisonneuve in Côteau St. Pierre that ran from Upper Lachine Road north to approximately Côte Saint-Luc Road. (Archives de Montreal, P136-S3-D1). He later bought more property and by the end of the century he and his sons owned much of what is present day NDG.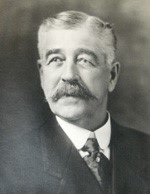 By 1729, he has 82 descendants. The Décarie family and others went on to become extremely successful landowners and farmers, several acquiring land across the width of the island. They were particularly known for their melons which were exported all across Canada. Not only did they leave their mark on Quebec agriculture history, but also on its political history. Daniel Jeremie Decarry was mayor of NDG in 1877 and was elected MP in 1897. His son followed in his footsteps and was elected to the Quebec legislature and was Minister of Agriculture.
Many branches of the family tree found their way into CSL by the late 19th century. This included Joseph Decary, Benjamin Décarie, and Francois-Xavier Décarie, who was the 3rd mayor of CSL from 1909 to 1912.
Desiré Decarry was one of these descendants. He was married to Mathilde Lenoir. They had 5 children including Desiré, Mathilde, Christine, Charles and Victor. He died in 1911. After he died, his sons sold his land.
Westbourne
This street is named after the Westbourne Land Company who had purchased from Desiré Decary's sons Victor and Charles in 1912. In 1915 the Westbourne Land Co. sold 20 lots of land to William J. Emerson, an American who lived in Boston. The Emerson plots were up for auction. One can presume that Mr. Emerson passed away, as in 1938, it was referred to his estate in the CSL council minutes. In 1938, all taxes from the estate were cancelled.
The Andrea Houses (Westbourne and Elgin)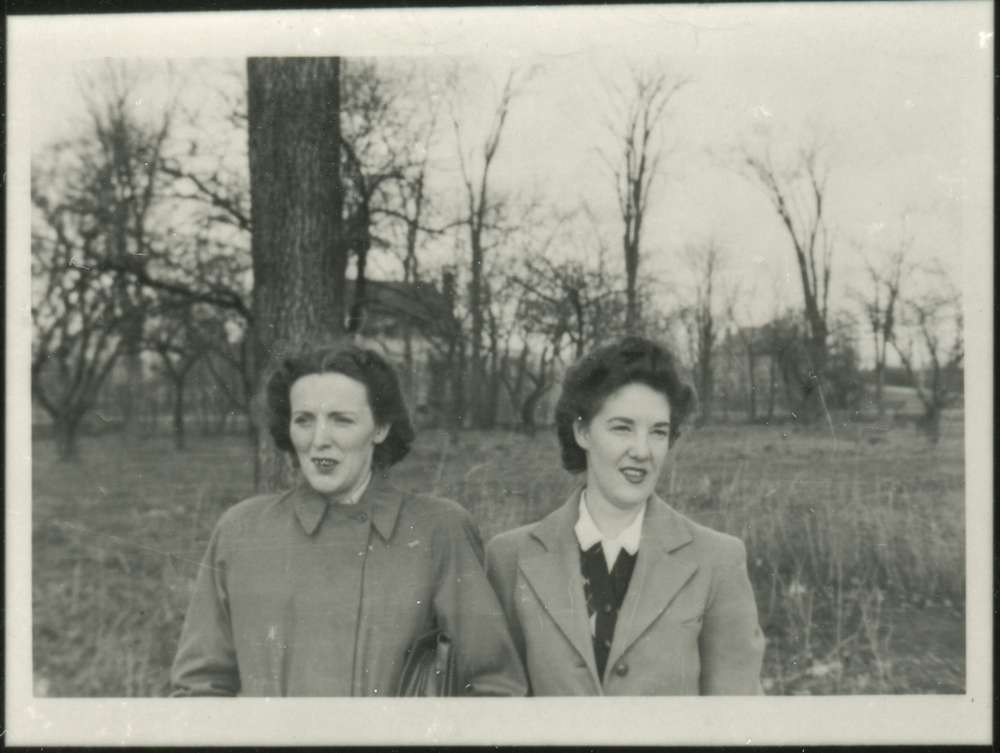 August Heinrich Andrea was born on December 22, 1888 in Haarlem, Holland. He came to Canada on the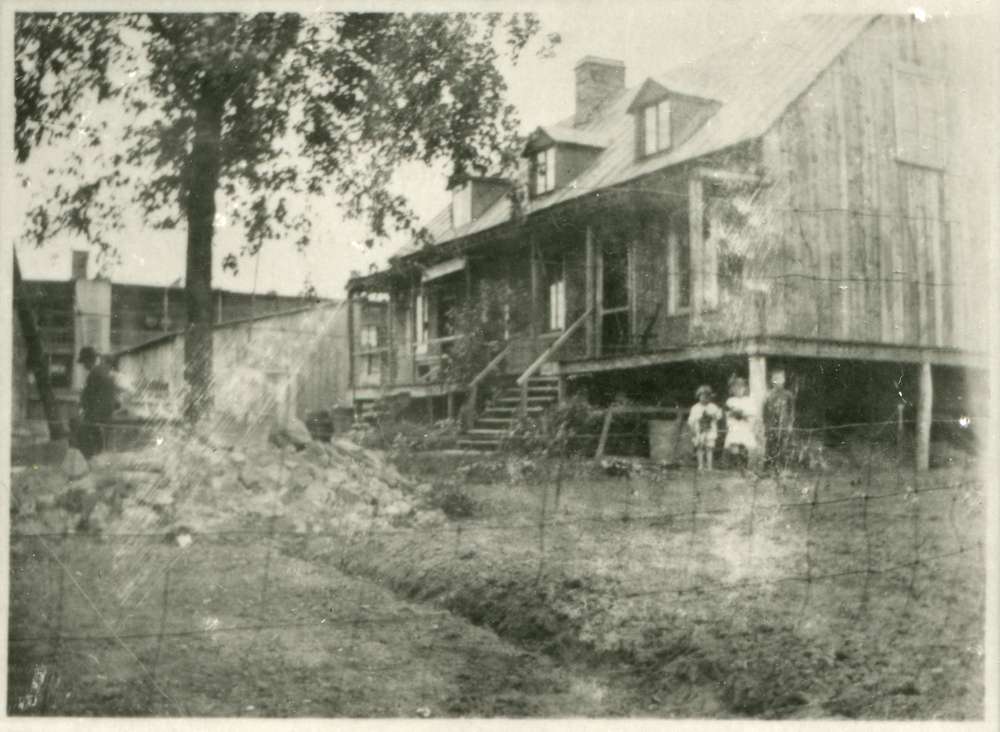 Virginian on May 7 1910, when he was 22. In 1912, he went back to get married (Date of marriage: August 22, 1912). His wife Hendrika arrived with him to Montreal on Oct. 13 aboard the Tunisian.
August Hendrick Andrea and his family, moving from St Joseph Boulevard, came to live in Côte Saint-Luc in 1914. He was listed as living at 19 Côte Saint-Luc Road. He had three daughters: Ethel, Nellie, and Henrietta as well as a son, August. 19 Côte Saint-Luc became 1223 Côte Saint-Luc Road around 1922 (which then became 6923 when the number of the streets was changed in 1938). One of the reasons the numbers were changed is that Côte Saint-Luc wanted to mirror the numbers on Sherbrooke Street. When Westbourne was opened in the early 50s, the address finally became 5514 Westbourne.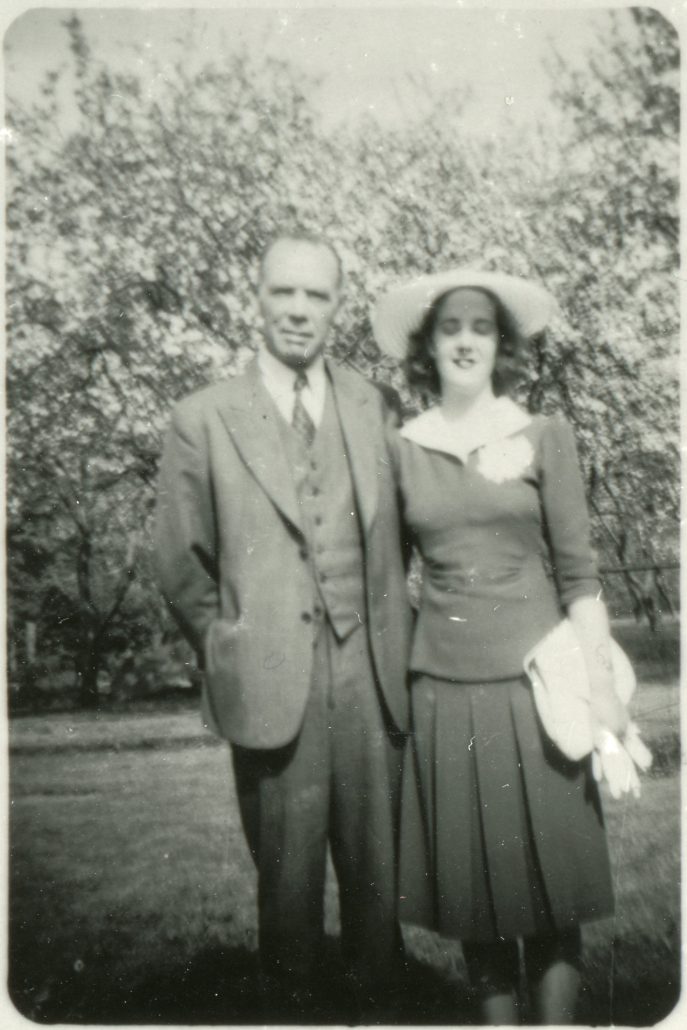 Mr. Andrea was a construction superintendent for Ryan Construction. He was elected City Councillor for the Town of Côte Saint-Luc in 1951 and 1952. When he was defeated in 1953, he was given the position of Building Inspector as he was a carpenter by trade. Adalbert Street was first called Andrea Street after Mr. Andrea. August Andrea passed away on December 31, 1955.
Mr. Andrea built two houses for his daughters: one on Westbourne and one on Elgin just behind. 5518 Westbourne was where Nellie Gohier née Andrea lived (1953). She was married to Yvon Gohier. 5517 Elgin was the house of Ethel Andrea Simpson, who was married to George Simpson. In 1952, the houses that were built on Elgin were known as the 12 5s, because they were being sold for $12,500. For $200 extra you could purchase one with a garage.
In 1984, the Andrea house at 5514 Westbourne was torn down by the new owner who sold the lots on each side.
Silverson Street and Park
Silverson Street and Park were named after Walter Silverson, who was a councillor in Côte Saint-Luc from 1952 to 1953. The previous name of the street was Regent Road. The name changed on July 21, 1954. The first home constructed here was in 1954.
Mary and Bernie Goodman (parents of Terri Rubels) bought 5519 Elgin in 1954. When they moved in, there were only 3 houses on the street. The surrounding area consisted still of farm houses: no roads or sidewalks. Mary Goodman was very active and was instrumental in getting a park built (Silverson Park) at the corner of Silverson and Baily.
Saint-Pierre River
There are many hidden rivers that have been buried underground on the Island of Montreal. You can't see them, but you can hear the sound of the rushing water when walking past a manhole. Rivers often carved out valleys, like the Glen at the foot of Lansdowne Avenue in Westmount (The Montreal Gazette, April 18, 2009).
The Saint-Pierre River is one of more than 30 rivers and streams that once traversed the island of Montreal. It traveled from its source on Mount Royal via several tributaries to Côte Saint-Luc , Ville St. Pierre, St. Henri and Verdun to Pointe-a-Callieres in Old Montreal and Angrignon Park in Lasalle. Samuel de Champlain described the river, then teeming with fish, when he explored Montreal in 1611 (The Montreal Gazette, July 10, 2018).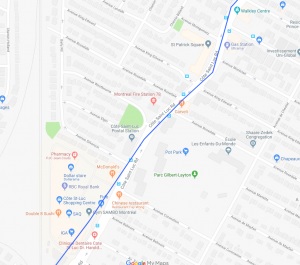 The river provided access to, and shelter from, the mighty St. Lawrence and Ottawa Rivers. The original inhabitants had cleared more than 60 acres of land by the St. Pierre River where they were growing corn, beans, and squash. In the 19th century, the river offered waterpower for mills and tanneries. Serving as the city's first sewers, the river also gave itself to assist in managing public health and sanitation as population density and industry increased (Sally Cole, Les amis de Meadowbrook, 2018).
Settlements grew up around streams. Country roads like Côte-des-neiges and Côte Saint-Luc traced their contours. Part of the St. Pierre river ran alongside Côte Saint-Luc Road and into the Meadowbrook Golf Course, which is the only stretch of the river that is still visible today.
Eventually, most of these rivers were diverted into the sewage system. By the 1830s, they had become open sewers. Because they smelled bad, citizens petitioned for sewers to be buried and gradually they were covered up. Outside city limits, polluted creeks were also becoming a problem. Villages like NDG and CDN couldn't afford the high cost of building sewers. From 1883 to 1918, Montreal annexed 19 neighbouring municipalities, which agreed to give up their independence in return for sewer systems (The Montreal Gazette, April 18, 2009).
The burial of rivers, far from being unique to Montreal, stems from the urban history of the early Victorian era, when rivers and streams, polluted by rampant industrialization, became unsafe. Several industrial cities, including Montreal and Toronto, have adopted the system of pipelines (closed and separate for wastewater) (Le Devoir, 6 octobre 2012).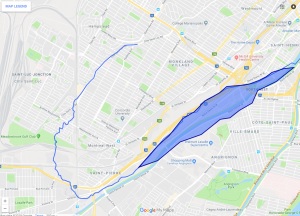 In 1938, CSL sought 100 000$ in damages from the City of Montreal as a result of a Montreal-built drainage sewer (Montreal Gazette, October 12, 1938). Max Layton, high school teacher and writer in Cheltenham Ontario, son of poet Irving Layton, remembers when the little St. Pierre River flowed above ground in CSL in the 1950s. The family lived on Kildare avenue near Hudson Avenue. A branch of the river went past his house and young Layton would spend hours rafting on it with friends (The Montreal Gazette, April 18, 2009).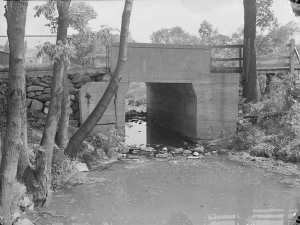 In the 1950s, sewer construction for new housing in the suburb of CSL covered open sections of the little St. Pierre tributary and the CSL plaza was built on a wetland of the original St. Pierre river drainage. Around 1956, bulldozers moved in and destroyed it and by 1961, most of the streams in CSL were buried. That even 200 meters of the little St. Pierre river survive today is only because this tributary was a key feature of the 57-hectare recreational park CPR created for its workers in 1917 which became the Meadowbrook golf course in 1949 (Sally Cole, Les amis de Meadowbrook, 2018).
The various other sections of the river were also buried in the following decades. The development of the property previously located southwest of the river resulted in no visible traces remaining of the river. In 1990, the collector was filled with sand, causing the complete disappearance of the river.
The sewer's relics can be seen at the Pointe-à-Callières Museum, while a section of its route is visible near the locks of the Côte-Saint-Paul of Lachine Canal. By the mid 1930s, roughly a third of the river had now disappeared to the sewer system, much of that lost with the construction of the St. Pierre collectors. Today, these two 15' and 17' concrete conduits collect the majority of wastewater from Westmount to outlying communities as far west as Côte Saint-Luc.
Côte Saint-Luc Road
CSL Road was one of the earliest roads that ran through Côteau St. Pierre providing access from Ville-Marie to the farmlands. It appears very often in the early maps of Montreal. From the early 1700s, the only north-south access between Côteau Saint-Pierre and Côte Saint-Antoine was through the private properties belonging to the Décarie and Hurtubise families. It was not until the 1770s when a public road was proposed to continue the chemin de la Côte Saint-Luc south to link with the chemin de Lachine. The plans are evident in Péladeau's survey, in which the dotted line indicates where the road was to be constructed down the western side of the Décarie property line.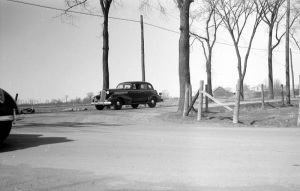 The street is named for the city of the same name. The name can be divided into two parts. "Côte" stands for the hill that accessed Côteau Saint-Pierre from north-west. "Saint-Luc" refers to the evangelist Saint Luke, who was an artist, author of the Third Gospel of Acts in the New Testament, and a physician. He is the patron saint of physicians, surgeons, and the painting of pictures. It may also be the name of the owner who owned the land at the time it was named. The custom in the day was to use the land owner's name when naming towns or roads and to add "Saint" to the place name. So, if the name of the owner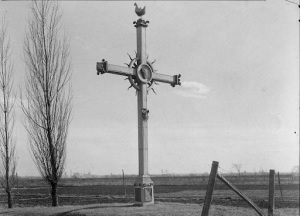 was Luc, the name of the land might be named Saint-Luc. The origin of the name had been around since the 1660s.
The naming of this route as a "côte" road may appear unusual. Many other roads linking the côtes across the island were called ''montées." However, while it did eventually link three côtes, Côte Saint-Luc was initially created as a côte road, with the unique feature of a meandering, forked path. In one direction, it circumvented the gentle western slopes of Mount Royal to link with Côte-des-Neiges, and in the opposite direction, it ran westward into the flat plains where it serviced its own concessions. This latter section still remains in name today. But, not only has the côte road maintained its original name, Côte Saint-Luc is one of the few côtes on the island to have remained in the larger sense as a community and territory. (Names of territories include Côte Saint-Laurent, Côte Saint-Louis, Côte de Liesse, Côte de Vertu, etc. for example) Today, the section of the original Côte Saint-Luc that ran from north to south is called Décarie boulevard. The first home constructed here was in 1925. It was common to find a wayside cross by tracks, footpaths or roads, located on Côte Saint-Luc Road.
Luc Prud'Homme's Stone House/Red Top Barn/ CSL Shopping Center
We are standing on the land owned by the Prud'homme family, another important farming family whose roots go back to the founding of Montreal. Luc Prud'homme is a direct descendant of Louis Prud'homme, who arrived in Ville-Marie with Paul Chomedey de Maisonneuve in 1641, contracted by the Sulpicians to found a colony.
Louis Prud'homme was born in Pomponne, France in 1611 and came to Ville-Marie in 1641. He was Montreal's first brewer and captain of its militia. He was elected as one of the first wardens by the Sulpicians for the parish of Notre-Dame.
In the 1650s, Louis Prud'homme and others (Décarie, Leduc and Lemieux families) were given grants of farmland in eastern NDG as rewards for their service. They cleared the land, discovering it to be exceptionally fertile. The Prud'homme family has been farming in Côte Saint-Luc since the 1700s. The early Prud'homme lands stretched just west of Décarie where Prud'homme Avenue now stands. They were exceptionally known for their apple orchards. His descendants include Luc Prud'homme, who was the first mayor of CSL from 1903 to 1905.
Luc's great grandfather was Nicholas Prudhomme (1722-1810), the first documented Prud'homme to be in CSL in 1778. However, the first recorded Prud'homme in Côte Saint-Luc was Jérémie Prud'homme (1766-1846). He is listed by the Sulpicians as one of the twenty family heads living in Côte Saint-Luc in 1818. He was married to Marie Louise Décarie (1769-1855), another important farming family. Jérémie had sons Gervais and Eustache. Gervais was Luc's father.
Gervais Prud'homme (1797-1886) was married to Scholastique Leduc (1800-1862), Luc's mother. We are not sure, at this juncture, where his land was, however, by 1872, his descendants owned the land where the Côte Saint-Luc Shopping Centre now stands, as well as plots of land further west towards Westminster. The lots were 30 acres long and about 3 acres wide running north-south.
Jérémie's other son, Eustache (1794-1872) acquired the land next door towards Westminster. Eustache was married to Catherine Hurtubise (another great farming family). In 1849, Eustache Prud'homme sold 30 acres of his land to build the Roman Catholic Church of Notre-Dame-de-Grâce, which still stands near the corner of NDG Avenue and Décarie boulevard. His son Jérémie (1825-1902) was married to Sophie Lortie and farmed Lot 105. Their son Eustache Jr. farmed Lot 98, which was beside Luc. Their son Joseph had Lot 104. Jérémie and Sophie's sons Eustache, Jérémie and Gervais went on to be councillors in Côte Saint-Luc.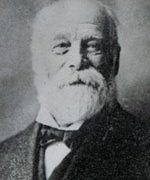 Luc Prud'homme was born in 1834. He was appointed School Commissioner for the Municipality of Notre-Dame-de-Grâce West (which was then the area of Côte Saint-Luc) in the County of Hochelaga until 1891 (Gazette Officielle du Quebec, 3 octobre 1891).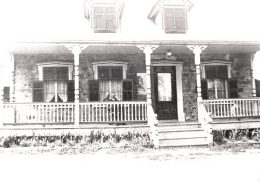 When the NDG Parish was dismembered in 1903, Côte Saint-Luc detached from the group of four regions which composed the NDG Parish (Village Turcot, Côte Saint-Antoine, Côteau Saint-Pierre and Côte Saint-Luc). At the time, Côteau Saint-Pierre was undergoing various improvements to their area, such as building aqueducs, canals and installing lights. The region of Côte Saint-Luc did not want to finance these improvements, as they would not benefit from them. Therefore, the owners of the area of Côte Saint-Luc asked the Quebec Parliament for a corporate charter of village, and so the Village of Côte Saint-Luc was founded in January 1903 (Gazette Officielle du Quebec, February 14, 1903). Luc Prud'homme, Joseph Prud'homme, Pierre Lemieux, Stanislas Viau, Francois-Xavier Décarie and Henri Décarie were elected Councillors. In July of 1903, the Councillors got together and elected Luc Prud'homme as first Mayor of Côte Saint-Luc (La Presse, July 11, 1903).
Mayor Prud'homme was well-known for his probity, his spirit of initiation and his entrepreneurship. His farmhouse, located on Lot 95, stood where the Côte Saint-Luc shopping center is now situated. He married Julie Senecal, who came from another early farming family in Côte Saint-Luc. They lived on the farm with his children Joseph, Marie, Luc, Ezilda and Victoria, along with Luc's sister Celina, his brother Gervais and their father Gervais.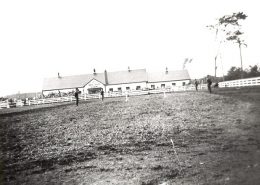 He passed away in 1919, at the age of 85. Prud'homme Park was subsequently named after him in 1989. The street Prud'homme Avenue in NDG is named after another relative, Léon Prud'homme (1824-1904), who owned the land where this street runs through.
Mayor Prud'homme's stone house was located on the land on which became the Red Top Barn riding stable in the 1940s and 50s, and on which now stands the Côte Saint-Luc shopping center. The farm land was sold in the 1940s to Mr. Leclerc and Mr. Bergeron who built a riding stable. People used to board and ride horses at this time. A groom, Andy Lasalle, lived on the land and looked after the horses. Mr. Leclerc owned a tavern and Mr. Bergeron was manager of Nash Motors (Gladstone/St Catherine). The CPR railroad tracks ran in the back of the farm. The barn was then sold in the 50s to developers for 100 000$. Today, Côte Saint-Luc Shopping mall is located on the same land.