Côte Saint-Luc Jane's Walk 2021
From Farm to Modern: Looking Back at Randall Avenue
The Côte Saint-Luc Public Library, in participation with City Councillor Dida Berku, brings you another virtual Jane's Walk! This year, we are exploring the area around Randall avenue, with mention of Borden Avenue. Narrated by Councillor Berku and Library Director Janine West, we uncover the history, the unique architecture, as well as the numerous personalities that lived in the area.
You can view the virtual tour (along with all the questions/comments from viewers) that went live on the city's Facebook page.
You can also follow along the virtual walk at your own pace:
Table of Contents
Stop 1: McDowell Park / Stanley Herbert McDowell
Stop 2: Henry Markovitz Playground / Saint-Pierre River
Stop 3: Homes on Randall Avenue
Stop 4: Harold Greenspon Park / Borden Avenue
In its early days beginning around 1750, Côte Saint-Luc was predominantly a farming community. The first families that settled here, including such famous names as the Prudhomme's and the Decarie's, became fairly successful landowners and farmers. The land was very fertile and crops such as turnips, melons and apples faired very well. CSL was given village status in 1903 electing it's first mayor, Luc Prudhomme. However the area remained agricultural in nature right up until the mid 20th century. The actual village of CSL originally centered West of Westminster around CSL Road. Early homes there were built between 1915 and 1929. By the 1930s and 1940s, some of the surrounding farms started disappearing, making way for more residential homes particularly around Rosedale and around Randall and Borden. It was in the mid 50s when real estate development really took off creating the CSL that we know today.
Its important to note that farms in Quebec were based on the seigneurial system and plots of land were long and narrow running north-south from the Saint Lawrence River. The cadastral system was created in 1860 which created a register assigning numbers to each plot. Randall and Borden Avenues were created out of cadastral number 83 which went from CSL road north almost to the CPR rail yards and was only a couple of blocks wide. Prior to 1871, the farm on lot 83 was owned by Charles Lenoir Rolland. By 1872, according to the official plan and book of reference of the parish of Montreal, he had died and his widow, Catherine Chagnon owned the land.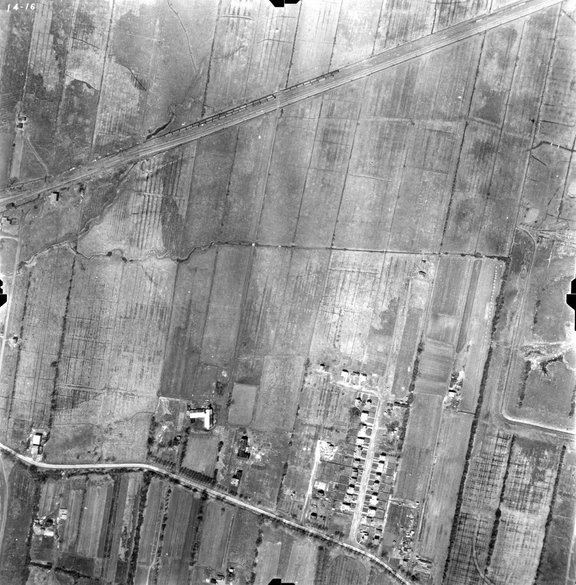 She sold the farm to Hugh MacDonald, a farmer from Lachine. Him and his wife Maria Cross, moved here and raised their family. He appears to have been a very successful farmer. In 1894, for example, he won 4th prize for his wheat and 3rd prize for his turnips.
The map shown here is an aerial map taken in the mid 1940s. Notice how Randall Avenue only went from CSL road to Merton and how on Borden there were only a handful of buildings. The surrounding area still remained mostly farmland. Apparently there was a barn on the corner of Randall and Merton (you can see it in the image) which caused many of the future residents of Merton much grief over the smell of barn. Note too that the streets were unpaved. In fact, they remained so right up until 1955-56. Note also that all of the civic numbers were changed since the late 1930s and 1940s. Originally they began with 54 but in the 1950s they were changed to begin with 55.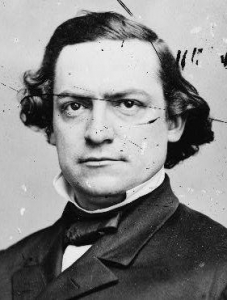 Randall
Originally Randall was part of Fielding. It was changed to Randall on May 27, 1912. Interestingly enough, the street is named for Samuel Jackson Randall, who was United States Senator representing Pennsylvania and later the leader of that states Democratic Party and Speaker of the House of Representatives during the 1870s. One has to wonder what his connection would be to Montreal. The first home on Randall was constructed in 1927.
Borden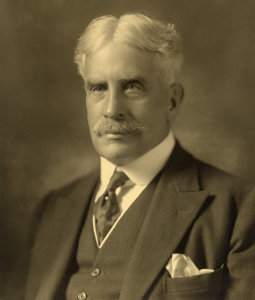 Borden appears in the Lovell directory for the first time in 1912-1913 with the inscription "not built upon". This street is named for Sir Robert Laird Borden, who was a lawyer and Prime Minister of Canada from 1911 to 1920. The first house was only constructed in 1938.
Our walk begins in McDowell Park, which stretches between Borden and Randall Avenues. It is named after Stanley Herbert McDowell, who plays a starring role in the history of these two streets. Originally the park was referred to simply as Randall and Borden Avenue Park but it was changed to McDowell Park in 1955.
Stanley Herbert McDowell was of Irish descent and was born on August 17, 1875 in Champlain, New York. His father Silas and mother Blanche were both originally from Quebec around the Hemmingford area and they purchased a farm in New York State after their marriage in 1866. The family moved back to Quebec before 1901 and settled in Westmount on 559 Argyle Avenue. Both parents died in 1908 and Stanley continued to live in the house on Argyle with his sister Gertrude, staying there after his marriage in 1925 to Grace Robertson.
He was an accountant and over the next couple of decades, he became a very astute businessman who bought and sold land particularly in NDG but also in CSL.
As early as 1903, Hugh McDonald, his son James Hugh McDonald, and Stanley Herbert McDowell came to know each other. McDonald agreed to sell as well as lease portions of his farmland to him.
Then in 1906, James Hugh McDonald sold most of his farmland for the sum of $10,000 to McDowell. It included 36 acres as well as a house. At the same time McDowell sold a lot to McDonald on Grand Blvd which also included a house for $5,000.
In the mid 1930s McDowell began the process of subdividing and selling his land. He did this through Designed Homes Ltd, a company owned by Gerard Martel. Gerard Martel was a builder and contractor who also owned G. Martel inc. located at 2253 Belgrave Avenue in the 1930s. Over the next 15 years, McDowell continued to sell of land to Designed Homes Ltd. who then built and sold homes to prospective buyers.
In 1941, McDowell ceded some of his land to the city of CSL in order create Borden and Merton avenues.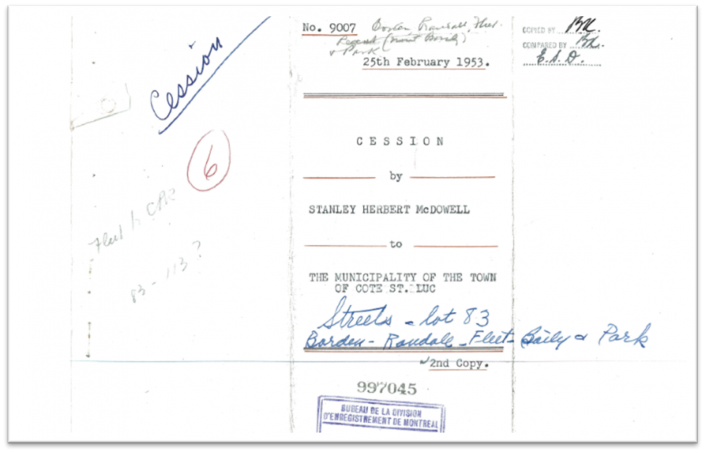 Then On February 25th 1953 McDowell entered into another Agreement with the City of CSL.
In order for the City to be able to extend streets further north and to allow for more development, McDowell offered to cede to the city portions of the land allowing Borden Avenue to continue north and allowing the construction of Fleet and Bailey. He most importantly ceded what was Subdivision 83-41 which he stipulated that must become and remain a public park. This is McDowell Park.
Stanley Herbert McDowell died on May 3, 1962.
Inside McDowell park, we have a playground dedicated to Henry Markovitz, who was a councillor in CSL from 1970-1990. This playground was dedicated to him on June 28, 2015 in honour of all the great work he had done for the city of CSL.
Henry Markovitz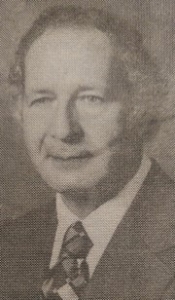 Henry Markovitz lived right across the street from the park at 5577 Randall later moving to 5573. The old house at 5577 was demolished and replaced with this house.
Henry Marcovitz was born in 1922 in Montreal, Quebec. Although he was accepted to McGill Medical School, the advent of World War II compelled him to enlist in the Canadian Army and fight for his country. He was discharged with honour after suffering twice from pneumonia. He returned to school and graduated with his Bachelor of Commerce Degree. He then went on to become a successful businessman. He married Shirley Charad and raised a wonderful family.
Henry moved to 5577 Randall Avenue, Côte Saint-Luc, in 1955, which is right across the playground. He became involved in local politics when he worked on the mayoral campaign of Samuel Moskovitch in 1964. He was first elected to city council in 1970, serving for 20 consecutive years, representing this district until 1990.
Marcovitz was chair of the town planning committee and a member of the finance and audit committee during the mid-1980s. This included the period when Côte Saint-Luc built its new library and city hall. He fought against condo conversions, forcing landlords to carry out improvements required under city bylaws.
Above all, Marcovitz stood for the development of Côte Saint-Luc according to a comprehensive master plan, the maintenance of high building standards, the long-range improved fiscal planning to save tax dollars, better recreational and social facilities, and greater public participation on vital municipal matters.
He passed away on October 7th, 2014 at the age of 92.
Saint-Pierre River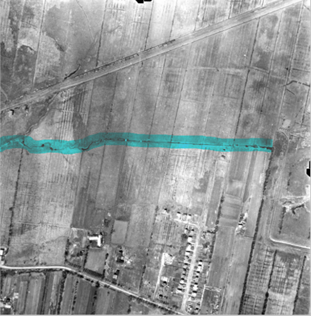 For those who have attended our previous Jane's Walks, you may remember that a tributary of the Saint-Pierre River ran through CSL. In fact, one of its many streams ran through lot 83 where the McDowell park and the Henry Markovitz playground are situated. You can see the river on the aerial map from 1947-1949. There was a farm located just opposite the park that existed alongside the river. It's civic address was listed as 5600 Randall.
The Saint-Pierre River is one of more than 30 rivers and streams that once traversed the island of Montreal. It traveled from its source on Mount Royal via several tributaries to Côte Saint-Luc, Ville St. Pierre, St. Henri and Verdun to Pointe-a-Callieres in Old Montreal and Angrignon Park in Lasalle. Settlements grew up around streams. Country roads like Côte-des-Neiges and Côte Saint-Luc traced their contours.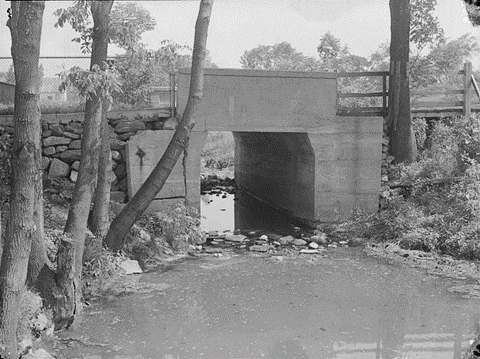 From very early on, the river caused a lot of nuisance to the municipality, often overflowing, emitting odour, and being polluted. In 1938, CSL sought 100 000$ in damages from the City of Montreal as a result of a Montreal-built drainage sewer (Montreal Gazette, October 12, 1938) which they settled out of court for 2000$.
In 1953, Mayor Paris submitted to the Meeting a plan of Lot No. 83, subd.41 which if you remember was given to the Town for a Playground by Mr. Stanley McDowell. He pointed out that the little St. Pierre River ran through the center of the lot. He suggested that large pipes be laid and the ground levelled above them.
The following year a letter from Henry Marcovitz dated July 30th, 1954 was submitted to Council which complained of an open ditch running through and along his property on Randall.
In 1954, due to several complaints from other residents, it was decided that the Little Saint-Pierre River be relocated. Eventually, it was diverted into the sewage system and buried underground.
By 1961, most of the streams in CSL were buried except for 200 metres located in Meadowbrook Golf Course which today is at risk at disappearing forever.
One cannot walk down Randall avenue without noticing some of the very unique white modern homes. Often referred to as Art Deco, the style is actually Art Moderne, its architectural cousin.
Art Deco and Art Moderne
The Paris Exposition Internationale des Arts Décoratifs et Industriels Modernes of 1925 lent the name "Art Deco" to a movement in which art, architecture, fashion and industrial design merged into an era of cutting-edge aesthetics with details based on modern design principles. Art Moderne began about 1930, introducing streamlined design elements that one would find in cars, planes and ships. Although the two styles overlap in some buildings, Art Deco normally has a vertical emphasis, while Art Moderne has a horizontal emphasis.
A couple of new technologies were showcased in Art Deco and Art moderne buildings. Concrete block was new and exciting. It was cheaper to use than brick, and it presented a larger face and it was often left in its natural state.
Another innovation was glass block. Architects liked its bold look and the interesting possibilities it opened up with lighting. However it did not fit in well with houses of a more traditional nature. With Art Moderne and Art Deco, there were no such constraints, so you find many of these homes with a glass block wall, or section of wall.
The earlier style, Art Deco, was more common in public and commercial buildings in the 1920s and early 1930s. Although rare in domestic architecture, it was used in the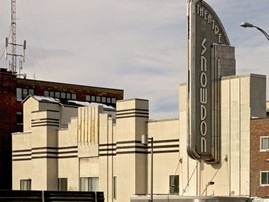 design of apartment buildings: the Miami Beach Art Deco District, and New York City's Grand Concourse feature large concentrations of the style. In Montreal, buildings such as the Aldred building, the Cormier Building, Marche Atwater and the Snowdon theatre are all examples of Art Deco.
As you can see in the photos, Art Deco favored bold, geometric shapes. The style strove for a modern and artistic expression to complement the machine age. An emphasis on the future rather than the past was the style's principal characteristic. This usually meant smooth walls, often covered in stucco, smooth faced stone and metal, a variety of colours, simple forms, towers and other vertical projections. Related to this was the absence of roofs. Rounded corners were present from fairly early on, but became more common as we moved into the the Art Moderne or Streamline Modern phase of the 1930s and early 1940s.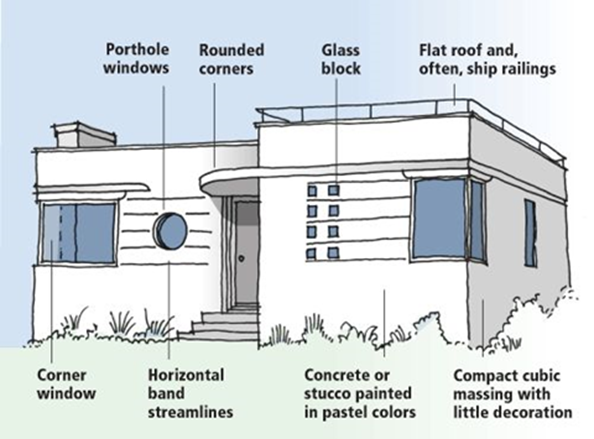 Identifying Art Moderne
Art moderne, although fairly rare, did find its way into domestic architecture and design. Its main characteristics included smooth, rounded wall surfaces, often stucco but also cement; a flat roof with small ledge at roofline; horizontal grooves or lines in walls, an asymmetrical façade; casement, corner, or ribbon windows arranged horizontally as well as round windows taking their design from ship portals, metal balustrades including steel pipe railings or balconies similar to what one would see on a ship; glass-block windows, often curved and built into the curved wall. Unlike Art Deco, the emphasis is on the horizontal.
Art Moderne homes on Randall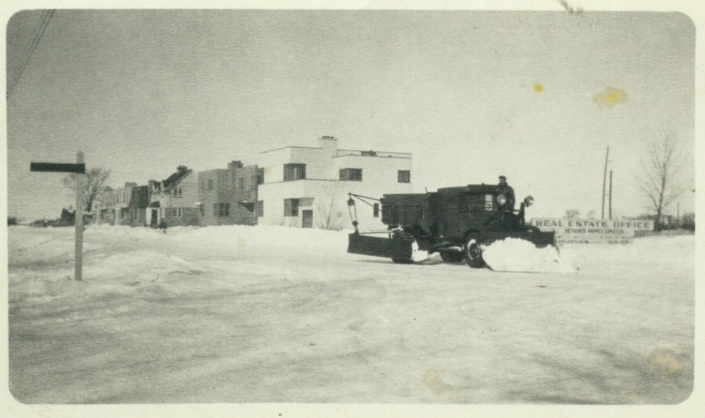 This section of street is mainly lined with houses dating from the 1930s and 1940s. While a few are inspired by historical styles such as cottages with sloping roofs, for example 5509 Randall, several others can be traced back to the art moderne movement. According to an evaluation of heritage buildings done by the City of Montreal in 2004, it is quite rare to find such a grouping of modern houses.
In this photo, we can see Randall avenue from the year 1939. Several homes of the art moderne style, which are still standing today, can be seen, including 5503 and 5505 Randall.
A sign on the right side of the photo says Real Estate Office Designed Homes Ltd, which, as we remember, was the company that McDowell sold his land to in the 1930s. Designed Homes Limited, had their headquarters at 6519 CSL Road, at the corner of Randall. Designed Homes was incorporated in 1936. In 1937, Gerald Martel asked the city for a building permit and settled there to build homes on Randall and in the general area.
5503 Randall Avenue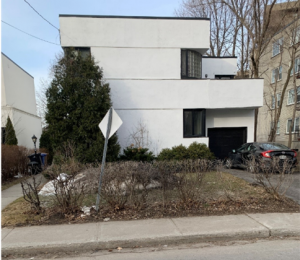 This home at 5503 Randall avenue features distinct characteristics from the Art Moderne style of architecture, including its white color, corner windows, flat roof, porthole window and cubic shape. The house was built in 1938. In October 1937, Jacques A. Desbaillets bought the land from James Hugh Macdonald for 440$.
Today this house is well known as the home where Hillel Neuer grew up. Hillel is the Executive Director of UN Watch, a human rights NGO which operates out of Geneva at the United Nations Human Rights Council where he fights against racism and for fair treatment for all member countries.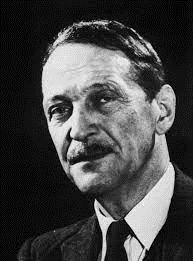 Jacques Arthur Desbaillets
Jacques Desbaillets was born in 1911 in Montreal to a Swiss Father born in Geneva by the name of Charles Jules Desbaillets who was an engineer who also had an interest in architecture. Charles Desbaillets worked for the City of Montreal and was responsible for aquaducts. He later became chief engineer of the technical division the Public Works Dept. He designed the treatment plant at Atwater as well as numerous pumping stations on the island of Montreal. The Charles J. Desbaillets treatment plant is named after him.
The family lived at 509 Argyle Ave in Westmount, which coincidentally, is on the same street as McDowell just a few doors down. Did McDowell and Charles Desbaillets know each other? I would would like to think that they must of. It was believed that the homes on Randall were designed by a German speaking engineer. Desbaillets certainly would be a good fit.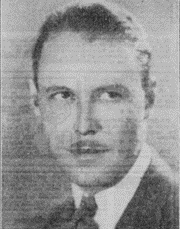 However, it was his son Jacques who bought the house on Randall. Let me tell you a bit about him. He attended lower Canada College and later enrolled at McGill University where he joined the student theatre.
He hosted several radio shows during his career, including la Parade Chansonnette Francaise de Los Angeles and Bonjour Monsieur-Dame, both on radio channel CKVL radio.
During the war years, he worked as a foreign correspondent for Radio-Canada in London, where he witnessed first-hand the carnage of the blitz.
His first TV show was called TV tube. It was a television talk show and was broadcast live on channel 10 and consisted of comedy sketches and interviews with celebrities, politicians and famous actors. The show was the first of its kind and was a brilliant success, but was finally cancelled after seven years on the air.
DesBaillets' marriage with Joan McCort was to last until his death on September 4, 1990. It produced two sons Charles and Robert.
5505 Randall Avenue
The home at 5505, with its white color, corner windows, flat roof, and cubic shape, was also built in 1938.
Here lived a certain Mlle Alice Tardif from 1938-1940. She may have lived at 5549 Queen Mary road apt 18 before moving to this home in 1938. Unfortunately, not much is known about her.
5507 Randall
5507 Randall is attached to 5505 and was added on in 1940. It does have the signature porthole window and a flat roof, however, notice how it is more classical in style.
Other surrounding homes, although they may look quite different and not be made of cement have many of the same characteristics as this one.
This, for example is 5518 Randall. The same design can be found at 5506l. Notice these two homes which although constructed out of brick do feature the porthole window above the doors as well as glass block and ribbon windows.
5513-5515 Randall
5513 and 5515 have remnants of the art moderne style of architecture, including their cubic shape, glass block windows, white color, and railings, but 5513 has been renovated since it was built and lost some of its Art Modern character in the new treatment of the facade which replaced the white smooth surface. In 1940, Designed Homes sold it to Frank Berthold Rogers. Born in Wales, Frank Rogers arrived in Montreal in 1912. In 1934, he married Sadie Currel and they had 3 children. He was a draughtsman. He died in Vancouver in 1989.
Next door at 5515, Bernard Avrom Berger was an engineer who bought the property with his wife Anna, in 1940.
5517 Randall Avenue
5517 Randall avenue also has remnants of the art moderne style. It is white, cubic, features some glass block windows, a ship style iron railing and a flat roof. On April 11 1939, Designed homes sold this home to Henri Miro for $6750. The home was completed in 1940.
Henri Miro
Henri Enrique Miro was a Canadian composer/arranger, conductor, pianist, and music critic of Catalan birth. He was a pioneering conductor for Canadian radio and his works were performed in all of Montreal's major performance venues of the day. He is best known for his operas, although the Montreal Symphony Orchestra did perform some of his symphonic music.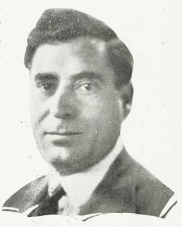 Born in Tarrega, Spain, Miro studied at the Barcelona Conversatory. After earning his diploma, he moved to France in 1898 where he was director of an opera troupe for four years.
In 1902 Miro immigrated to Montreal. Over the few decades he continued composing symphonies, operas and operettas. In 1936 he was the first winner of the Société des concerts symphoniques de Montréal composition competition for his Scènes mauresques and the work was premiered at Plateau Hall under the direction of Wilfrid Pelletier.on 3 April 1936. He was also awarded the Jean Lallemand Prize for that composition. He died in Montreal at the age of 70.
Dr. Lewis Neville Poch
Henri Miro sold the house to Dr. Lewis Neville Poch in 1951, a dentist. Dr. Poch was born in 1920. He was a city councillor from 1957 – 1962 and was also on the Planning and Building Committee. He Married Jewel Tomarkin in 1946 and remained married for 64 years.
Dr. Lewis passed away on Friday, November 26, 2010, at 90 years old.
5524 Randall
5524 Randall is a stunning home built in 1939 to 1941 in a more classical symmetrical style. What you see to the left of the house is an addition that was put on in 2001, which more than doubled the size of the home, but was done with good taste and totally in keeping with the style of the original architecture. The story goes that when renovations were done, a newspaper from Sept 1939 was found within the walls. It was the issue that announced Hitler's invasion of Poland. Like 5507, This is a more traditional looking home, but one that has many modern elements such as the flat roof, corner windows and the port hole window as well as the white cement façade.
In 1941 McDowell and Martel sold lots 83 – 21-22-23 to Herman(n) Wyler. As it consists of 3 lots, it is one of the larger properties on the street and we are presuming that it is 5524. He was an engineer born in Bern, Switzerland in 1901. He emigrated to Canada in 1931 having received special approval from the Canadian Government to work for a Swiss company (Scintilla) which was based in Soleure, Switzerland and that wanted to set up an office in Montreal. This company produced the Scintilla magneto which is used in aviation. Wyler was hired to be the Service and Works manager. He married Selma Shenker and later marrying Jean Brown. He had one son, Eric. He died in 1983 in Oakville, Ontario.
Cottage Style Homes
Not all of the homes built on Randall during this period and by Designed Homes featured modern elements. Some of them were traditional cottages with sloped roofs and stone masonry on the lower half of the front façade. Some of the homes were single family homes, others were adjoining homes. In the first two homes, 5522 and 5520 one interesting feature from the modern movement is the circular port hole window which makes it fit right into the style of the period and the street.
5522 Randall
James Crankshaw bought and built this home, the one on the right, in 1940 from Designed Homes. A prominent Montreal criminal lawyer, James Crankshaw was born in 1884 and grew up in Westmount attending Westmount High School. After completing his law degree he went into practice with his father James Crankshaw senior and became known as one of Montreal's greatest criminal defense attorneys. He was appointed federal prosecutor and was the prosecutor in the famous $1,000,000 silk smuggling case. He, along with his brother John E. helped to edit their father's annotated edition of the criminal code. He was married to Isobel Saunders and they had 4 children. He died at the age of 63 in 1947.
5520 Randall
Maurice Allan Edmund McAlear bought this house from Designed Homes in 1941. He was born on August 15, 1909 in Montreal. He married Lillian M. Mayhew on April 6, 1931.
Nicknamed "Mac", he was a Councillor in Cote Saint-Luc , and again from 1953-1960. In representing district 3 and then district 4. His portfolios included Police and he also served on the Water, Sewers and Construction Committee as well as the Roads Committee. He died on May 8, 1997 at the age of 88. The street McAlear was named after him in 1954.
5516 Randall Avenue
The home at 5516 Randall avenue used to belong to Mayor Adalbert Paris. On February 20, 1940, McDowell sold this lot to Designed Homes. Designed Homes then built and sold this home to Paris for $5,924.
Mayor Adalbert Paris
Joseph Octave Eugene Adalbert Paris was born in the year 1900. Known as Bert for short, he married Augustine Roch in 1928. He served as Commissioner of the School Board of Côte Saint-Luc for 10 years, and an additional 2 years as Chairman of that board. He was Mayor of Côte Saint-Luc for a period of 10 years, from 1953-1963.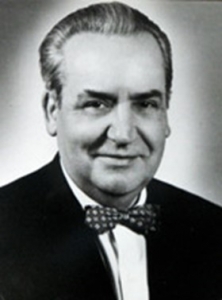 His accomplishments as Mayor include the inauguration of a police and fire station, the widening of Côte Saint-Luc Road from the tracks westward, improvements to park and playground facilities, and a new sewer system, among others. Mr. Paris fought for the northward extension of the Cavendish Boulevard through the CPR tracks and was instrumental in forming an Advisory Committee composed of leading citizens, its purpose being to consider and report with recommendations to Council on matters of public interest concerning municipal development.
Finally and perhaps most importantly, the Town of Côte Saint-Luc became a City under the leadership of J. Adalbert Paris.
He passed away in Sarasota, Florida on May 12, 1980, at the age of 80.
5514 Randall Avenue
The home at 5514 Randall avenue belonged to E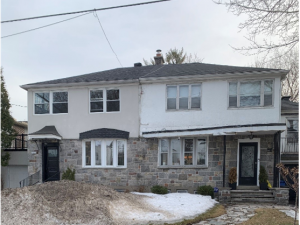 ugenio Lapenna.
He was born in Italy in 1910 and immigrated to Montreal on June 6, 1926, when he was 16 years of age. He married Rosina Fiorito in 1936. He was a gardener by profession. By 1938, he was living at 5414 Randall Avenue (probably renting from McDowell). In 1940, McDowell sold the land to Lapenna for 350$. In 1945, he obtained a permit from the city to build his nurseries at the corner of borden and CSL road. In 1947, he bought 5415 Borden Avenue, behind his home on Randall. By 1957, he had moved to 6529 CSL road (non-existant today), and kept working as a landscape gardener.
Ronald G. Scroggie moved into the home after him. He served along with Don Heywood, Dr. Lewis Poch and Charles King on the Town Planning and Building Committee, all residents of Randall.
5508 Randall
This is a new house that was built in 1991 replacing a house where once lived in Don Wyman Heywood who was an engineer and city councillor from 1956 – 1958. He was also a member of the Town Planning and Building Committee. Heywood Road is named after him. Don Heywood was born in Iowa in 1902. His family immigrated to Alberta soon after and eventually he moved to Montreal, where he married Sarah MacWilliam in 1937. They moved here in 1938. After Don retired, they returned to High River, Alberta where he died in 1970.
This park at the corner of Borden Avenue and CSL is named after Harold Greenspon, city councillor from 1975-2001.
Harold Greenspon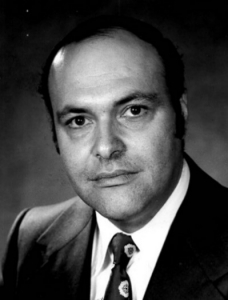 Harold Greenspon was born in 1937 in Ottawa, Ontario. His family moved to Montreal when he was two years of age. At the age of 12, his father passed away unexpectedly. His older brother Mort, 16, quit school to run the family business. Harold would eventually get a part-time job at Steinberg's Grocery Store to contribute to his family.
Greenspon began his studies at McGill University, getting a Bachelor of Commerce in 1958 and becoming a Chartered Accountant two years later, with the second highest mark in all of Quebec. Soon after, he accepted an opportunity to lecture at McGill, and he did so for the next 45 years. He earned the Lieutenant Governor's silver medal and was a partner in a public accounting firm for 14 years. He was a hockey coach in CSL and organized the Sports Celebrity Breakfast under the auspices of the Cummings Centre for Jewish Seniors, of which he had become vice-president. He was married to Malvina Niederhoffer and had two children, Donna and Neil.
In 1975 Greenspon was elected to council at the age of 37. In his election campaign, he stressed the importance of recreation and parks, and of open council meetings . As such, he aimed to bring City Hall to the Citizens , improve recreation and parks, and enlist citizen's involvement in community affairs. Greenspon was known as the Minister of Finance and was recognized for his professional budget scrutiny, having sensible spending priorities, and assuring full value for dollars spent.
He became acting mayor after Samuel Moskovitch passed away on May 26, 1976 and was always a trusted and reliable member of council until the mergers of 2001. In 2009, he received the Socio-Cultural Award, which recognizes a volunteer for exceptional contribution to the Parks and Recreation socio-cultural programs.
Harold Greenspon passed away on Thursday, March 30, 2017, having suffered from Parkinson's Disease. At his funeral, the current Mayor of CSL, Mitchel Brownstein, called him t
he "Dean of the council" and would often turn to him for advice as a young councillor. Today, the auditorium in Cote Saint-Luc City Hall is named after him, as well as this city park.
Alphonse Cruiec & the Bon air stables
Across the street from Greenspon Park, at the corner of Borden and CSL Road, used to be the Bon Air Stables. Alphonse Cruiec was the original owner of the stables, which was located 5271 Borden and was a popular place for riding for those living in the area.
He had bought the house and stable in 1941. In 1949, the Bon air stables was used as the Dixie Riding school, and was owned by Mrs. A Fritsche. The CSL City Council requested that the provincial police close down the Bon Air Stables because they were deemed a place of "bad frequentation" (council minutes 1952). The stables were demolished shortly after.
5503 Borden Avenue
In 1935, Maurice Charbonneau lived on Borden avenue in a house that today bears the number 5503. He was a Cellist and a teacher who was born in Montreal in 1903. He began studying cello at 12 with his father, Louis Charbonneau, and made his debut with the Société symphonique de Québec. He was a founding member of the Montreal Symphony Orchestra, in which he played for 35 years, serving as principal cellist from 1948-1953. He was also member of the McGill Chamber Orchestra and the Chartier Quartet. He died in 1982.
Peter Madsen bought the house in 1938 and lived there until 1947 when it became 5503 Borden. He appears to be a contractor and ran his family business from this address. The original house was replaced by this house in 1955.
5514 Borden Avenue
Our final stop is 5514 Borden. This home was built in 1952 and the first owner was Gordon Ernest Cox, a banker and his wife Marie Nadeau. He lived in this house for at least 10 years. Now the house is slated for demolition and will be replaced by a new modern and bigger house. Here is our chance to say goodbye and this house will now be recorded in our archives as the street and the neighborhood undergo their transformation.
I would like to thank Janine West our Library Director for her dedication and creative leadership. In collaboration with Taleen Aktorosian, Research Coordinator, they have spent the last few months researching the archives of Montreal and Cote Saint Luc and have put together a wonderful story recounting the history and architecture of this Randall/Borden neighborhood. The more we learn about the history of the founders and shapers of these streets the more we realize what a rich and full history we have in Cote Saint Luc, where landscape gardeners lived side by side with Mayors, councillors, cellists and composers and European engineers and designers who brought their own flair and style and contributed so much to the history and culture of our city.
Every year we discover another part of the history of Cote Saint Luc. We are now at 5th Jane's Walk in CSL and we invite you to share in these stories by viewing our previous walks and giving us your ideas and suggestions for future walks.