Mayor Mitchell Brownstein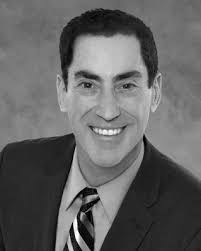 Mitchell Brownstein is currently the 12th mayor of Côte Saint-Luc. He has served as mayor since March 11, 2016. He was first elected to City Council in November 1990. He represents district 7 and is responsible for Parks and Recreation.
Mitchell Brownstein, managing partner, was admitted to practice in Quebec in 1988. He received his Bachelor of Commerce, Bachelor of Civil Law and Bachelor of Common Law from McGill University in Montreal. He also attended Université de Montréal as a visiting law student for one year. A significant portion of Mr. Brownstein's practice is devoted to advice on United States and Canadian Immigration, Citizenship matters and Business Law.
Mr. Brownstein was a City Councilor for the City of Côte Saint-Luc, first elected in 1990. He is also actively involved in fundraising for charitable organizations and has received the Linda Barker Memorial Award for outstanding campaign worker at Federation C.J.A. He has also been actively involved in supporting the multicultural communities in Montreal and in Federal politics as President of the Young Liberals of Canada for the riding of Mount Royal. Mr. Brownstein has given seminars on immigrating to Canada in many countries around the world.
Mitchell Brownstein was selected as a Young Entrepreneur delegate on the Team Canada Mission to the Philippines in January of 1997. In May of 1997, he was invited by the Canadian Chamber of Commerce to provide a seminar on "Legal Issues Surrounding Access to Asia Pacific Markets" at the APEC Exhibition and Seminars. In 1997, he was inducted into the International Who's Who of Professionals. In September 1998, Mr. Brownstein was a speaker at the Entrepreneur Mondial conference in Ottawa, Ontario. In November 1998, he was a participant on the Canada-China Business Council's 20th Anniversary Assembly in Beijing, China in the presence of Canada's Prime Minister Jean Chretien and the Premier of China, Zhu Rongji. In June 1999 he was a speaker at the International Bar Association Conference of Lawyers from around the world in Boston, U.S.A. Mr. Brownstein is a member of the Lord Reading Law Society, The American Immigration Lawyers Association, and is licensed to practice law by the Barreau du Quebec.
For more information on Mayor Brownstein, visit: