Donations
Adopt-a-Book
No matter what the occasion, we have the perfect book to help you celebrate, honour or remember a loved one. For a minimum $40 donation, you can adopt-a-book from the library collection. A personalized message will be inscribed in the adopted book and a notification card will be available for the person being honoured. You will receive a tax receipt for your donations.
Print your adopt a book form, fill it in, and return it to the library or contact Lisa Milner for more information.
---
Adopt-a-Collection
In this new program, Adopt-a-Collection, you can adopt a collection of books at the library in a subject matter or genre of your choosing (i.e. health, science, mystery, art, etc.) The donation amount would be $1,000.00 for 25 books. Book plates will be placed in each book to commemorate an event or person per the donor's choosing. The patron will receive a tax receipt. Contact Janine West to learn more.
---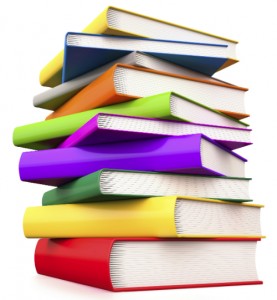 The library accepts donations of books, CDs, and DVDs either for the Library's collection or to be sold in fundraising book sales. We do not accept encyclopedias, textbooks, magazines, user manuals, or damaged materials.
Please contact Lisa Milner at 514-485-6900 ext. 4206 prior to dropping off donations.